previous image | Indra�s Ratha in Melakkadambur main article | next image
Indra's Ratha in Melakkadambur, a Chola Masterpiece
Figure 22. Shri Amritagateshvara temple in Melakkadambur, Tamil Nadu, India.
The large kudu above the pañjara of the Dakshinamurti of the south wall of the sanctum.
Embedded within is another pañjara with Shiva seated as Vinadhara.
Topped with a miniature shrine with inside another small figure. The kudu is decorated with scroll
work including all kind of miniature sculpture in low relief and crowned with a Kirtimukha.
Granite.
Approximately 1100 CE.
Photo by Raja Deekshithar, 11 February 2007.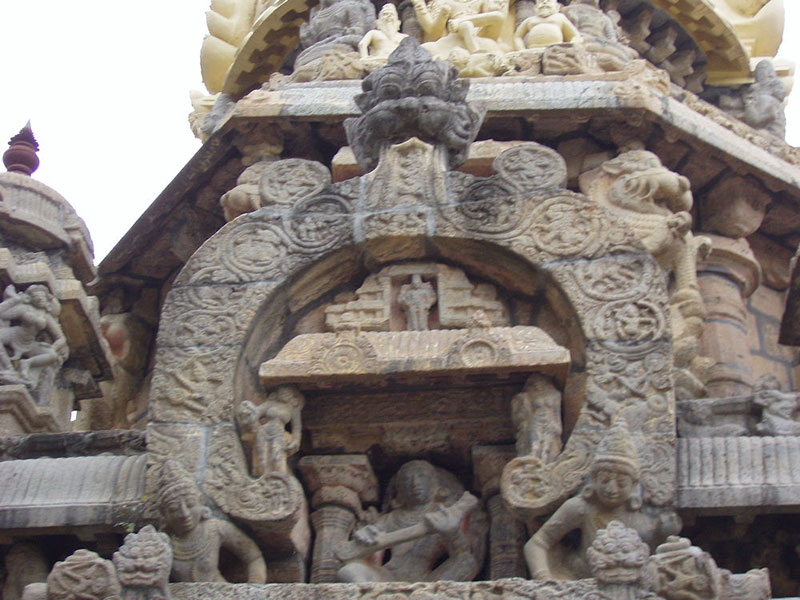 ---
previous image | Indra's Ratha in Melakkadambur main article | next image