Exhibition Private - USA & Canada
The Fabled Lands: Persian & Indian Paintings
Online: Art Passages
3450 Sacramento St,
San Francisco, USA
Mar 16, 2023 To Mar 24, 2023
Detail: Online and In-person

Art Passages are specialists in Indian and Persian paintings. Connoisseurship, research, and integrity form the foundation of our operation. Artworks from Art Passages are now in significant private collections, as well as in major museums including the Metropolitan Museum of Art in New York, the Art Institute of Chicago, the Asian Art Museum in San Francisco, the LA County Museum of Art, the Virginia Museum of Fine Arts, and Musee du Quai Branly in Paris.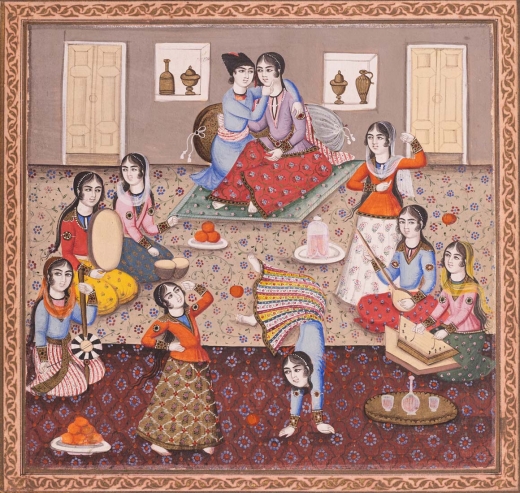 Celebration
Iran
circa 1820
opaque watercolor and gold on paper