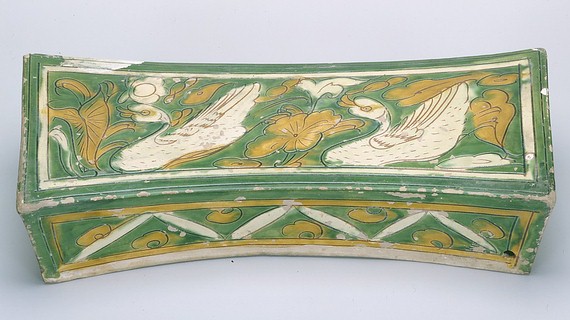 Chinese rectangular stoneware pillow
Incised decoration with lead glazes over a white slip.
12th - 13th C. A. D.
illustrated: Jan Wirgin, "Sung Ceramic Design", The Museum of Far Eastern Antiquities, Bulletin No. 42, Stockholm, 1970, pl. 52e.
International Exhibition of Chinese Art, Royal Academy of Arts, London, 1935-6, No. 1234.
Ex. Collection .: Major-General, Sir Neil Malcolm, K.C.B., D.S.O. Capt. Dugald Malcolm.