Previous Image | London: the fall season | Next Image
Linda Wrigglesworth Ltd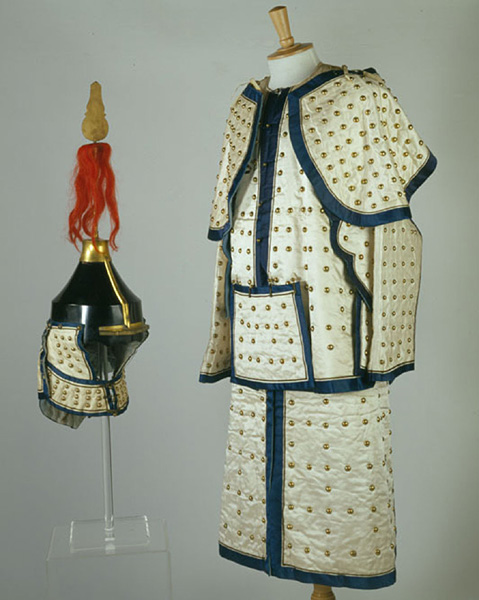 Imperial Guard's Uniform
China
18th Century, Qianlong period (1736-95)
A rare and complete example of an 18th century imperial guardsman's
ceremonial uniform of white silk satin bordered with midnight blue silk and
decorated with brass studs in imitation of armour. Helmet of black lacquered
cow-hide with metal fittings and decorative tassel of red dyed Yak hair.
Lined with pale blue silk and bearing the impression of an imperial seal
dating the uniform to the 31st year of the Qianlong reign period (1767).
all text & images © Linda Wrigglesworth Ltd

Previous Image | London: the fall season | Next Image