previous image | Masters of Bamboo main exhibition | next image


JAPANESE BASKETS AND SCULPTURE IN THE COTSEN COLLECTION
Flower Basket, Core, 1969
By Tanabe Chikunsai III (previously Shochiku) (b. 1940)
Kansai region: active in Sakai, Osaka Prefecture
Bamboo (yadake and madake) and rattan
Selected techniques: parallel construction, square plaited base (upper), diamond twill plaited base (underside).
H. 9 1/2 in x Diam. 24 in.
Lloyd Cotsen Japanese Bamboo Basket Collection, 2006.3.814; catalogue no. 57
Photograph by Kaz Tsuruta.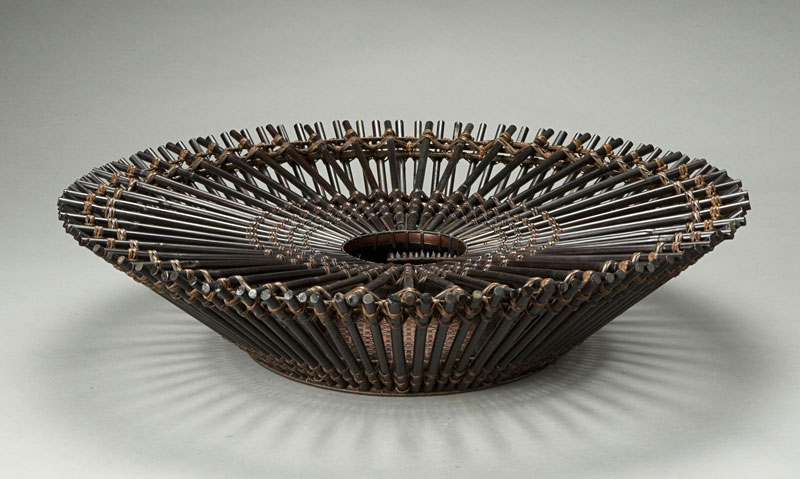 all text and images © Asian Art Museum, San Francisco
previous image | Masters of Bamboo main exhibition | next image