previous image | Masters of Bamboo main exhibition | next image


JAPANESE BASKETS AND SCULPTURE IN THE COTSEN COLLECTION
Inside Out, 2006
By Ueno Masao (b. 1949)
Kanto region: active in Kamogawa, Chiba Prefecture
Bamboo (madake), rattan, gold leaf
Selected techniques: Amida's halo plaiting (variant)
H. 15 in x W. 20 in x D. 19 in.
Gift of Ueno Masao and Tai Gallery, 2006.41; catalogue no. 65
Photograph by Kaz Tsuruta.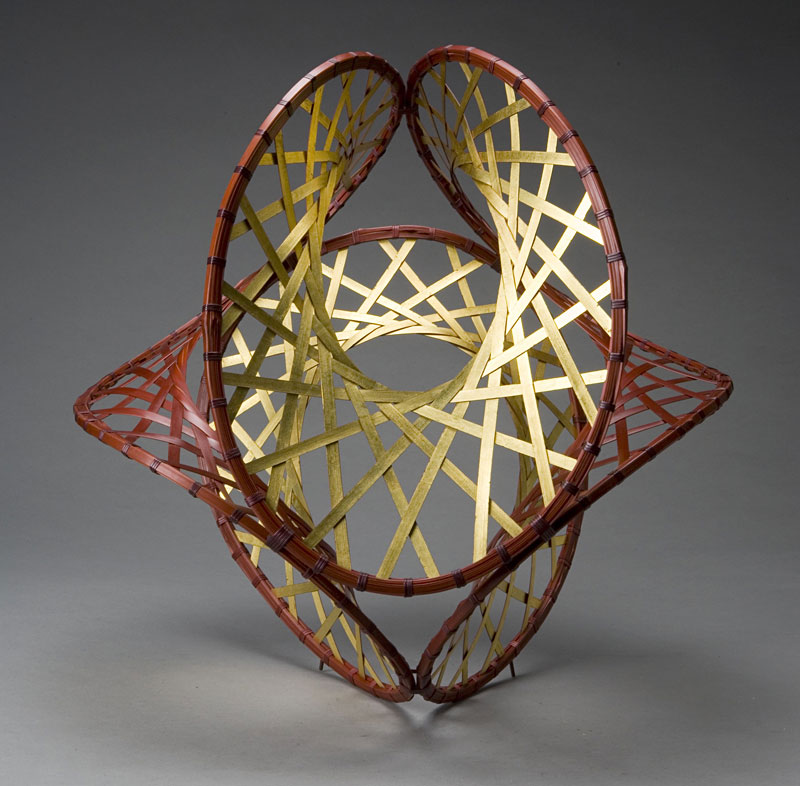 all text and images © Asian Art Museum, San Francisco
previous image | Masters of Bamboo main exhibition | next image