Message
I purchased a scroll painting in 2007 when I was living in Japan, somewhere around Kamakura. I've never had any of the text translated, and was wondering if someone could give me some assistance with a few translation.

There's text on the front top left with a seal, a seal on the bottom right, and text on the back side and on the wooden box.

3 pics: First is scroll, second is text on back side and third is combination of box text and front text/seals.

It's a wonderful piece and was thinking of remounting. Hoping to justify that expense.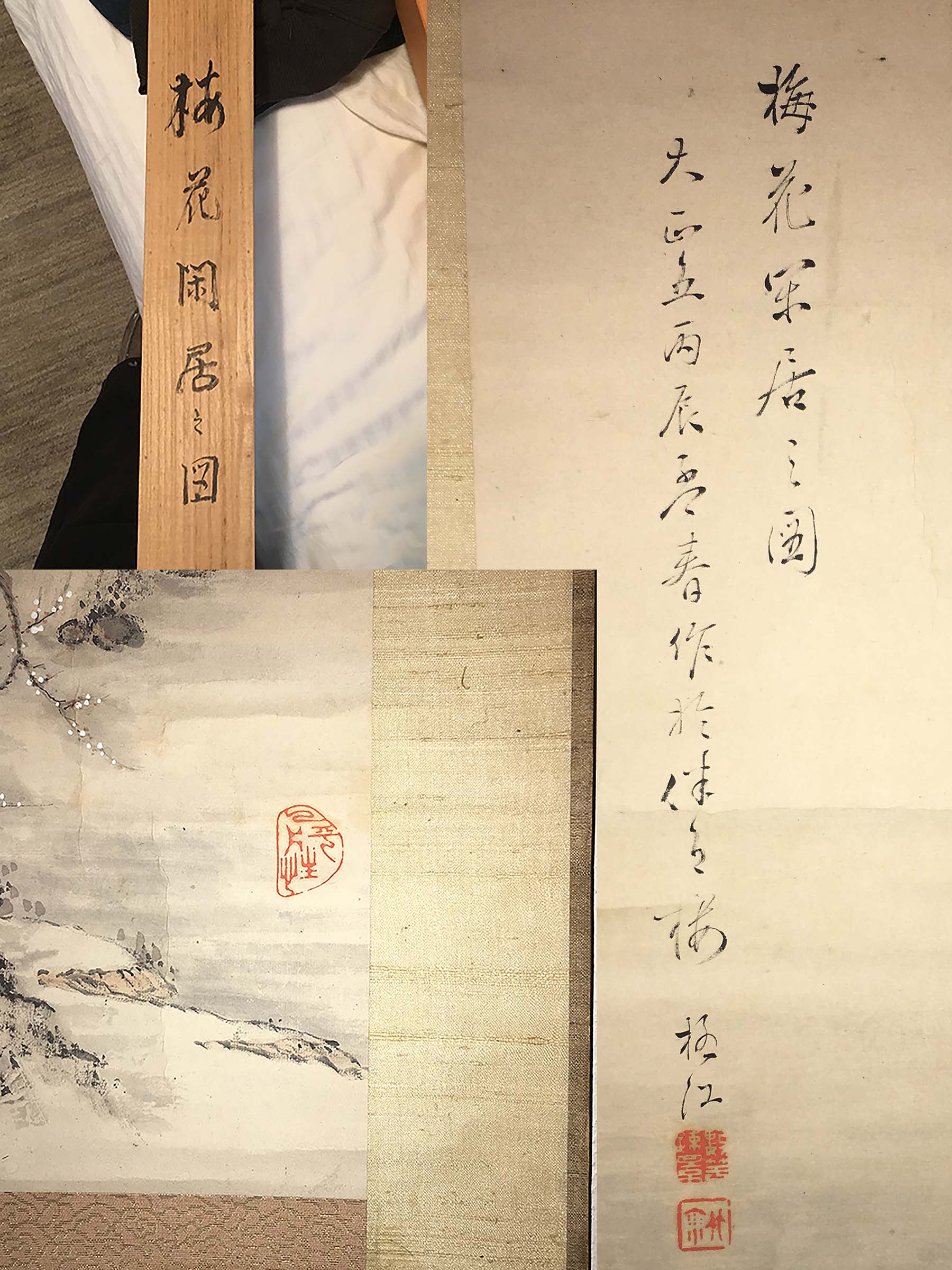 Post a Response
---