Message
Hello,
I have a Japanese lidded baluster vase.
I have tried hard to research it but I'm still not sure exactly what I have.
Please see the images shown including a clear, red square mark.
Thank you in advance for any help that you can offer to identify it.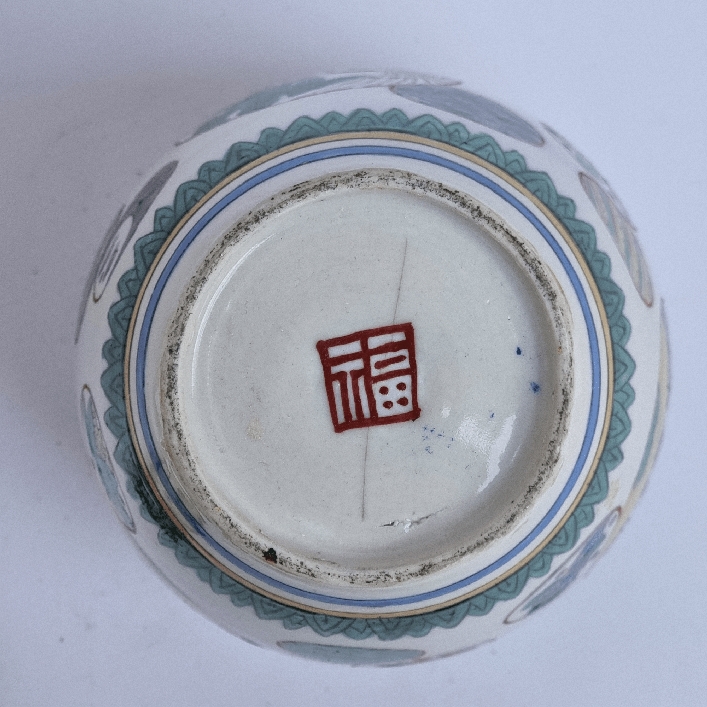 Post a Response
---