Message
So, I just got back from an estate sale and picked up this lovely Langyao bottle vase (15" tall approx.). The foot ring seems to have been treated very carefully and the color is brilliant, but I just don't have much exposure to this type of porcelain, so hard for me to say how old. Can someone help?

I searched the Message Board, but I found only one posting of an inquiry on getting clarification on the age of another Langyao vase (not mine), but no response.

I'm aware that determining the age on monochromes can be challenging. However, I read (I think) that Kangxi period Langyao gets a mushroom color to the mouth where the glaze thins, the foot ring is carefully posished, the red glaze was carefully controlled as to not to drip (as seen on 19th c. pieces that need to be chipped from the kiln floor to be removed), and the base is glazed, either white or crackle.

That said, there seems to be tremendous variation in how the vases perform at auction, even within the same period of production, so I'm wondering if some of our most knowledgeable on the forum would please indulge students like myself to a lesson on the merits, qualities, and other things to consider when evaluating Langyao wares.

Thanks!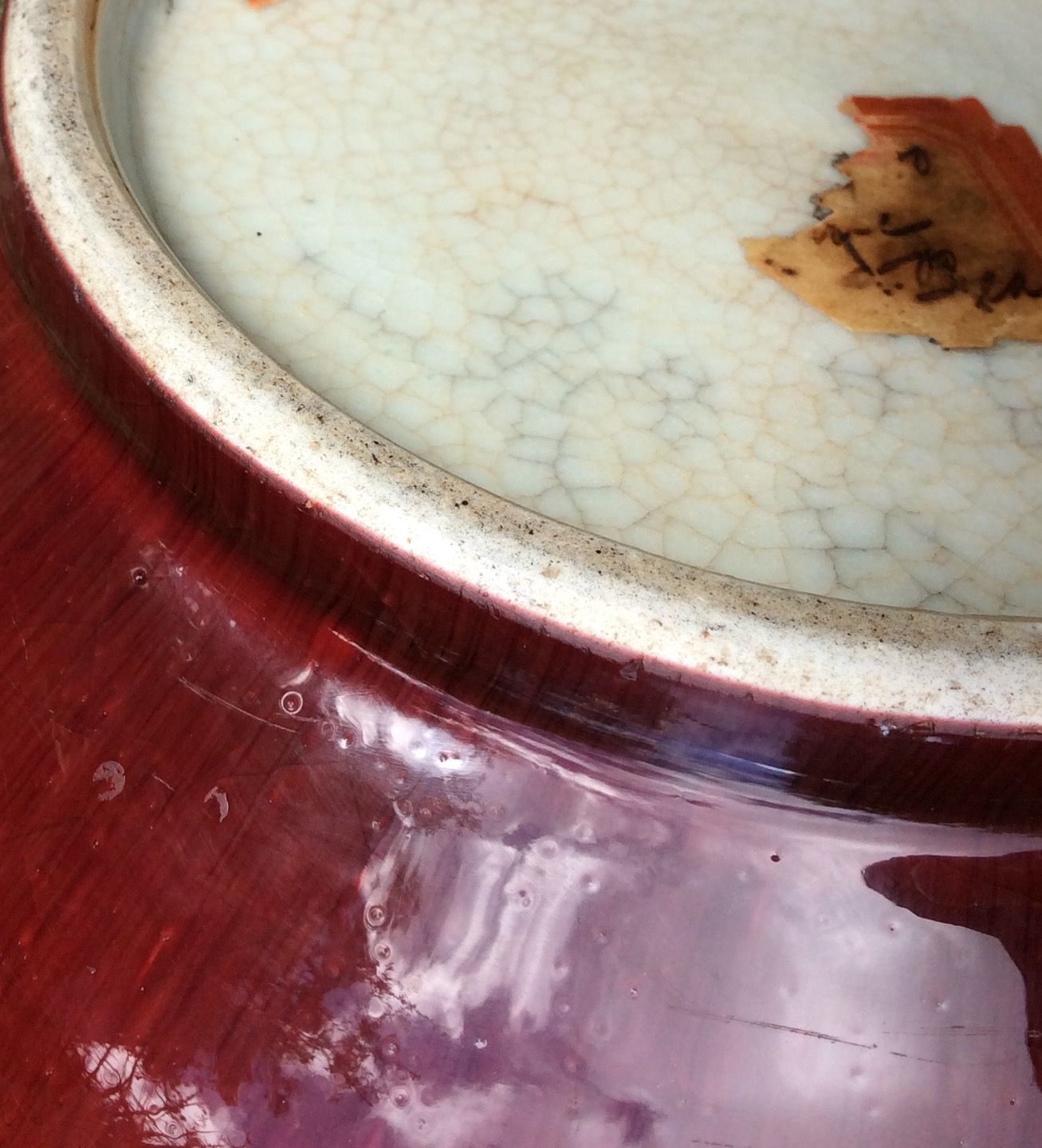 Post a Response
---