Message
Came across this interesting scroll painting that someone has framed behind glass. I'm interested in knowing if this is a Japanese or Chinese literati painting, the artist, and age. Any help would be much appreciated.

The painted area measures about 6.5 feet long x 10" wide. Ink on paper with some color added. Very hard to photography due to its size and the glass, but the paper is egg shell in color, not yellow, as some photos might show.

Paper looks Japanese, fibrous and has mica (or perhaps gold/silver filings) rubbed into the fibers.

Going from left to right, the scene depicts a newborn child being held by an old person (I think a woman since an equally old man is depicted nearby getting a massage). There after, people are depicted in various forms of celebration (dance, drinking, story telling, playing music).

Thematically, I'm inclined to believe it is Japanese from the the Edo period in a kind of Ukiyo-e / everyday life type of style.

However, the faces seem to depict Chinese characteristics and the signature seems to have a more rigid stroke that I tend to see more so in Chinese signatures. However, the red seal seems to have a Japanese look.

I have not removed it from the frame which is very heavy duty, so I am also thinking there may be more to the painting that is hidden by the matting, or perhaps tucked behind.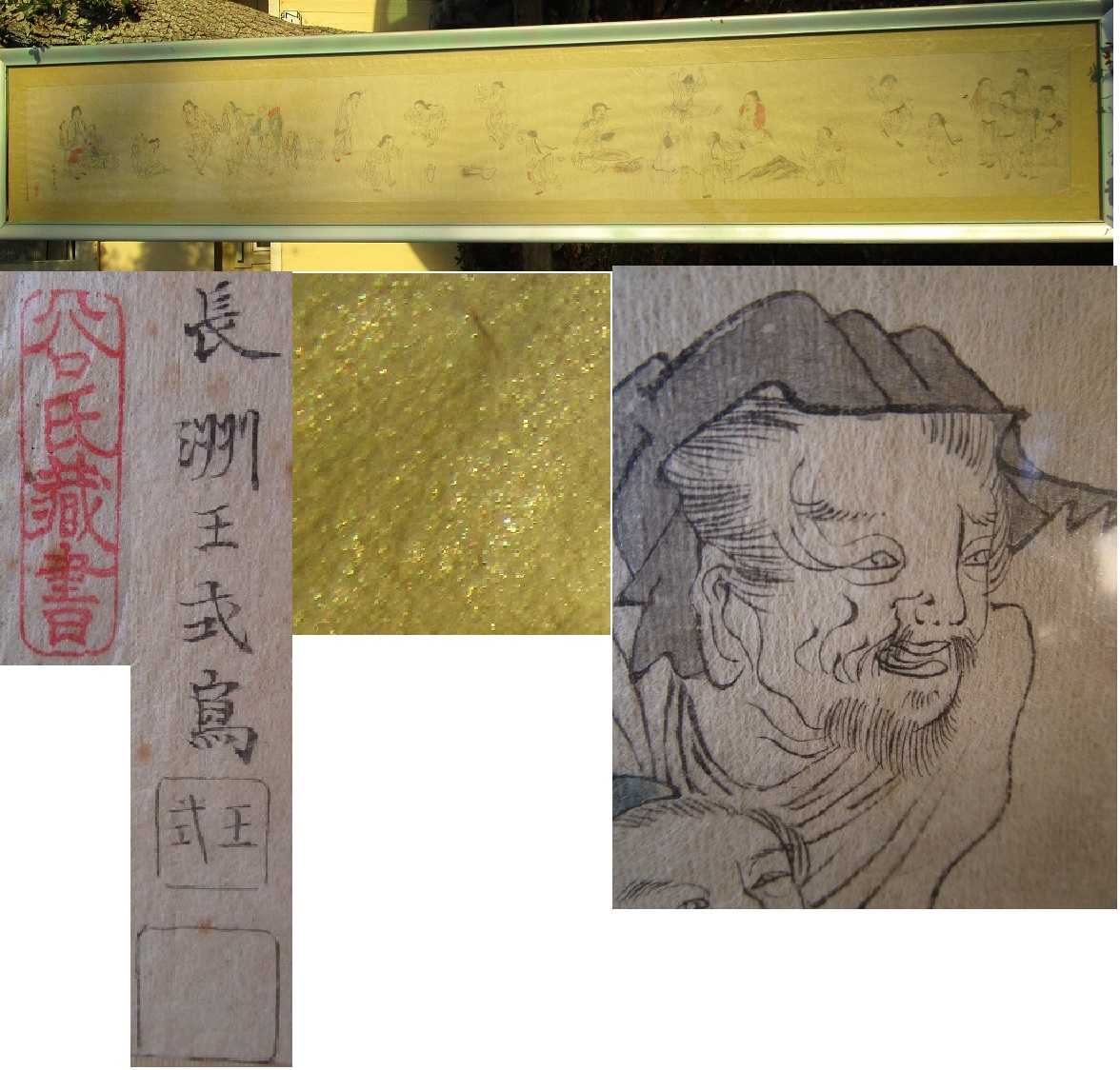 Post a Response
---