Message
Trying to gain some experience with understanding the differences between modern tooling and ancient tooling of jade. Experts - PLEASE offer up your thoughts on what you see or don't see in this piece.

Purchased with no provenance.

Measures 8" tall. Took as many photos as I could of the details. No flash used....just the light from my kitchen, but I think the photos show the stone color fairly accurately, although natural day light would likely have made clearer photos.

I see fine (micro) straight lines that show the tooling. The inner 'hole' is not perfectly flush....looks like they carved from both sides of the jade and the bore did not line up perfectly.

Various fractures in the stone and some areas where the jade has chipped...patina suggests that the damaged occurred long ago.

Stone varies from a celadon green to dark green/black. Translucent in the lighter areas when held to light. Passes the scratch test, so I'm confident it is jade.

What do you think?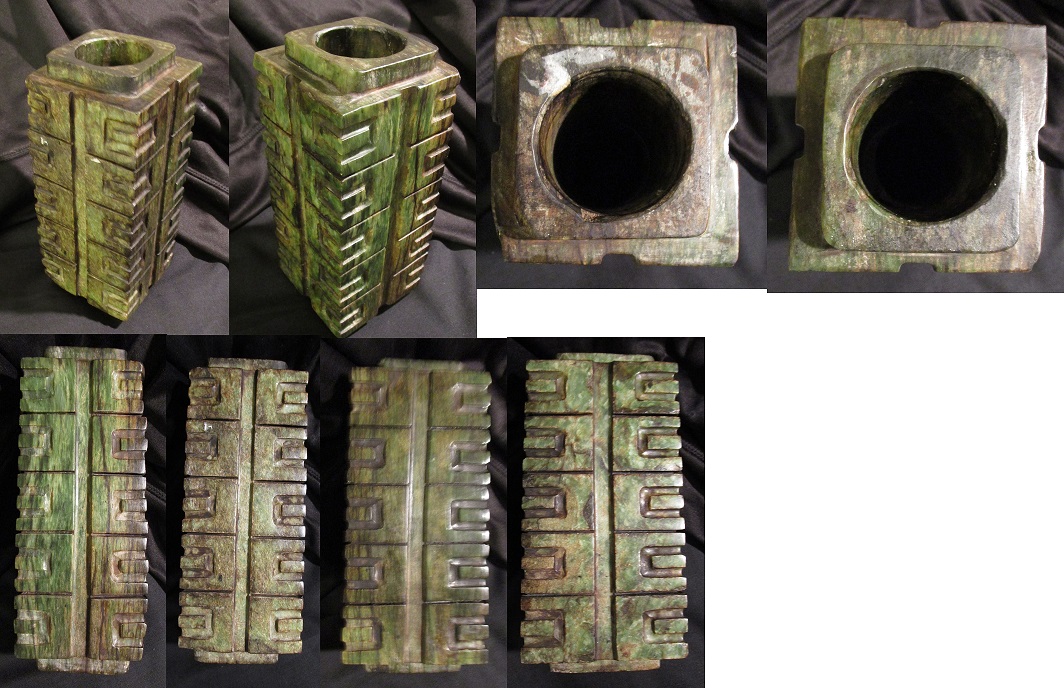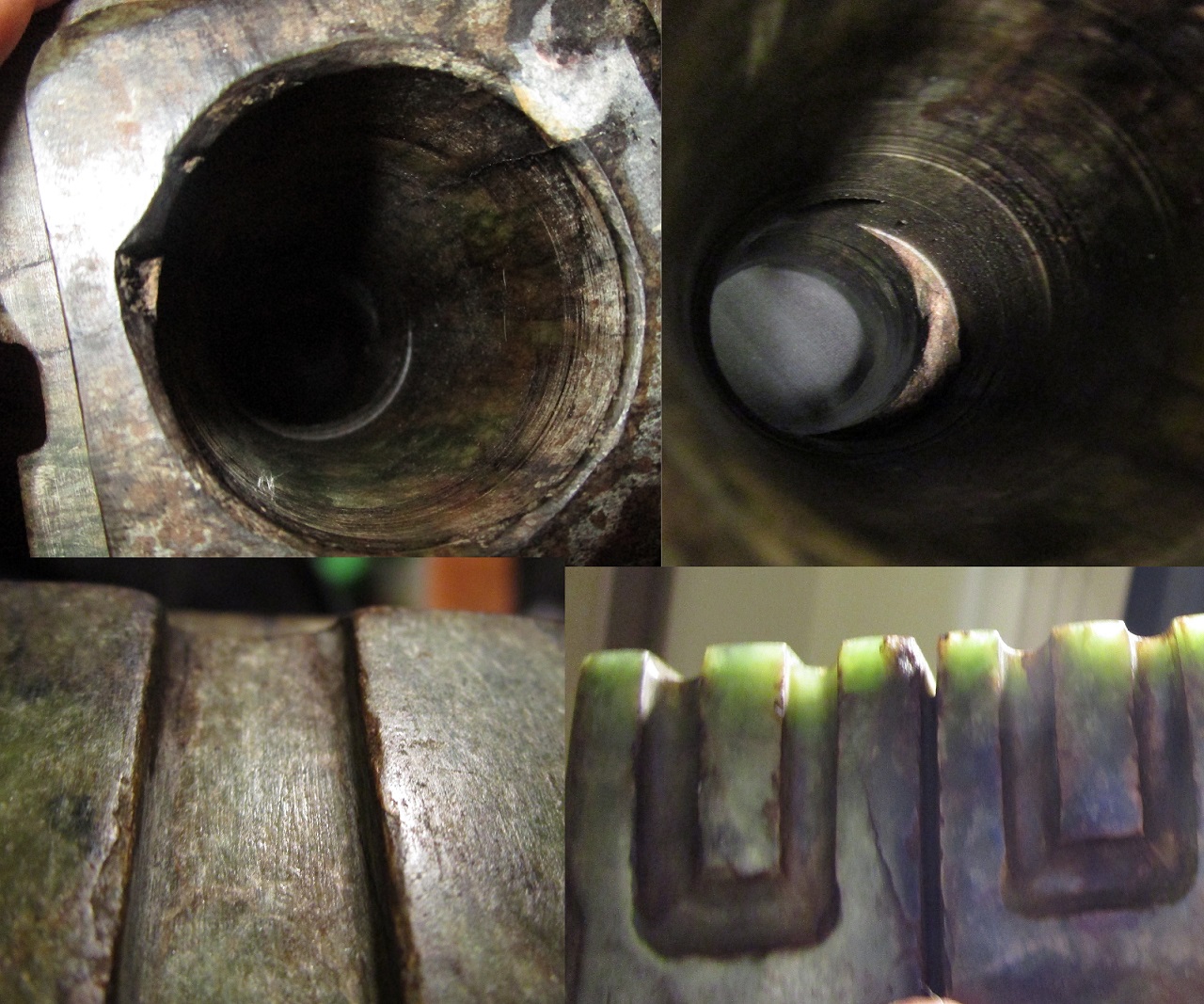 Post a Response
---