Message
I have been very curious about the origin and date of this wooden slat sided bucket. It seems very old, with great patina. I am not familiar with the type of wood, and I'm not sure of the style of carvings on the two handles, which are actually carved into the opposite sides of the 'bucket'.
The wood is very rich in color.
The metal rings around the item seem to be 'welded'.
If you'll notice, the bottom diameter of wood is tapered into the 'slats'.
Now for the design and lettering on the bottom:
There is a beautifully hand-drawn image of a plant, with flowers, which appears to be done in black ink.
Above the plant, there seems to be two Asian caracatures, and other letters to the right side of the plant.
I would love to know it's history: Where? When? What was it's function.
Thank you, so much, for any information you may have. It is so unique, but someone might be able to help.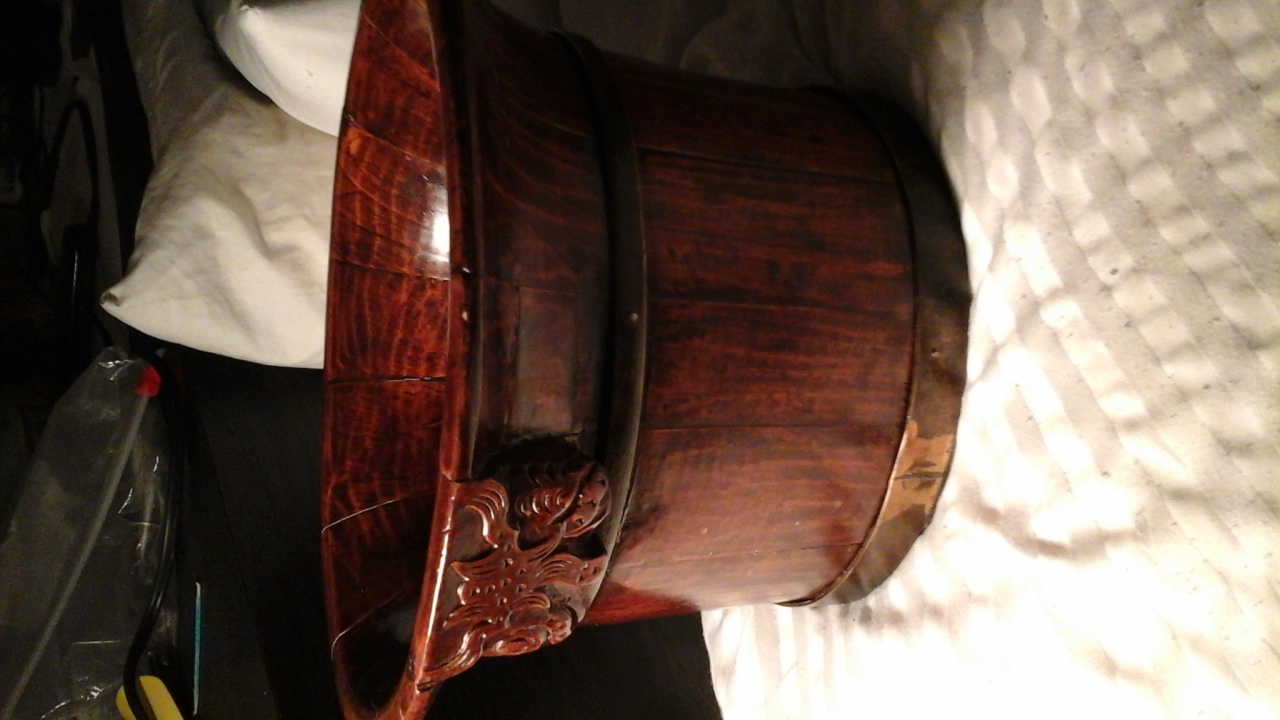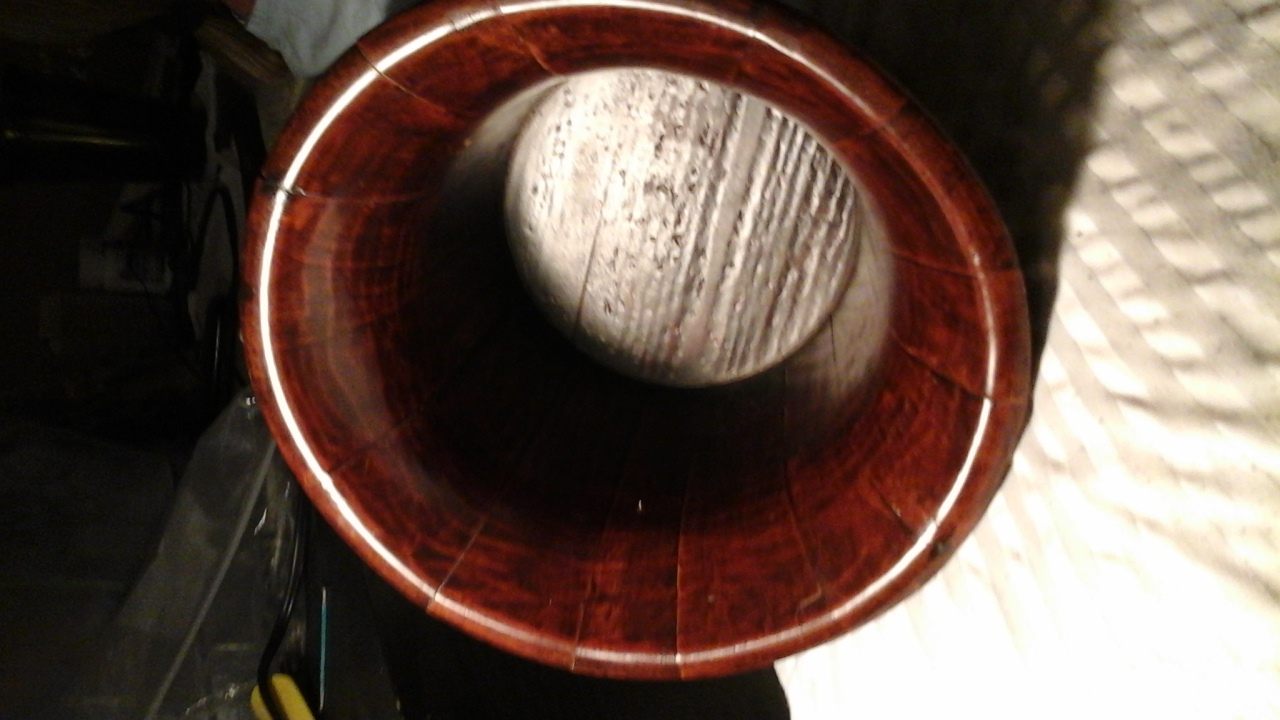 Post a Response
---