Help with spinach Nephrite jade bat dragon bi disc feng shui item??
---
Posted By: lulu
Posted Date: Mar 09, 2016 (06:19 PM)

---
Message
I recently inherited some items I need help identifying.
I believe this is nephrite jade, it is cool to the touch, about 10oz in weight and can not be scratched with a steak knife. Any thoughts to the time period or value, if any?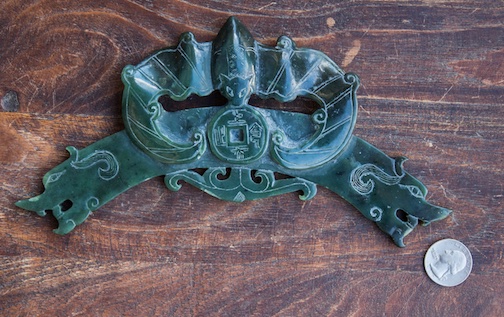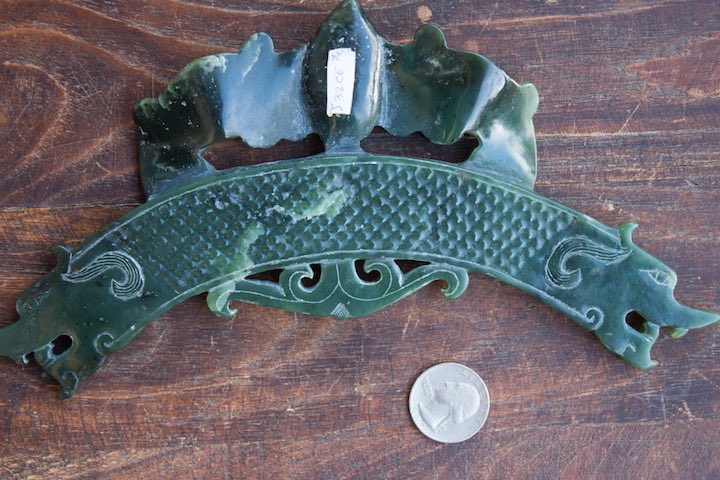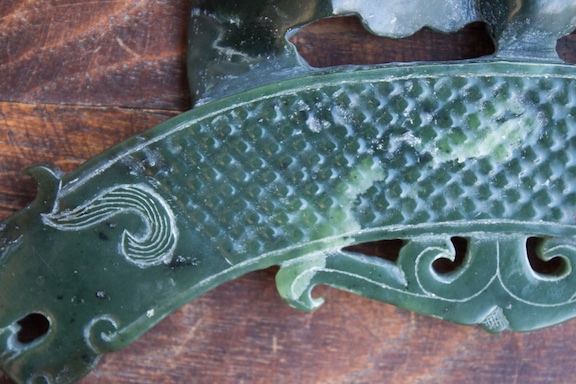 Post a Response
---