Message
This item is what usually is called a Cambodian silver "Fu Dog" or "Buddhistic Lion" betel box. Whether it actually is Cambodian is debatable, because I believe that many of them came from Thailand and Vietnam during the third quarter of the 20th century or were made later by Khmer refugees in Thailand and by Thai artisans working in Chiang Mai and other handicraft centers. As such, "Cambodian-style" would be an apt adjective for them much of the time.

Another important step toward valuing the box would be to determine whether it is truly silver and, if so, its grade of purity. Meanwhile, I'd suggest researching prices on eBay, liveauctioneers.com, trocadero.com and other web resources for an idea of value.

Here are some photos showing other allegedly silver Cambodian-style betel boxes of various forms and sizes acquired in Thailand during the 1980s and early 1990s.

Best regards,

Bill H.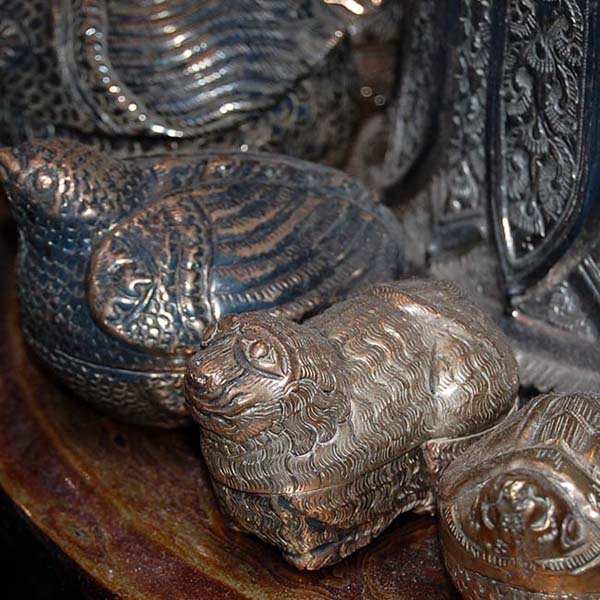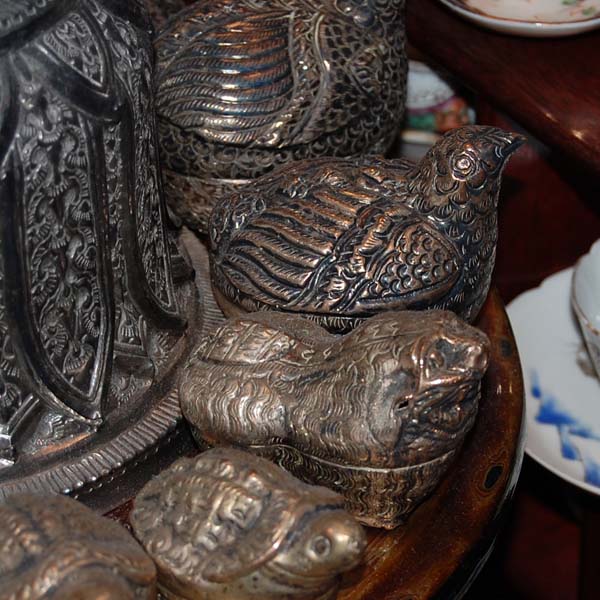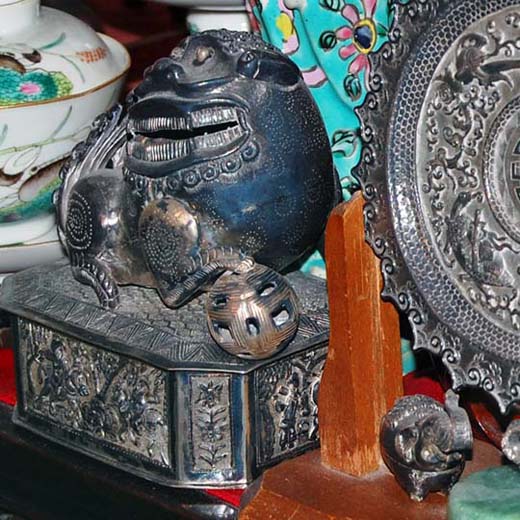 Post a Response
---