Carved Stone Sage - Chinese or Japanese?
---
Posted By: Gary Furst
Posted Date: Dec 30, 2016 (06:09 AM)

---
Message
Thanks for the insight rat. I have tried to take a better picture of the inscription. I don't know the age of the sculpture, it could be contemporary, but nothing was known about it when we bought it 3 months ago at an antiques fair.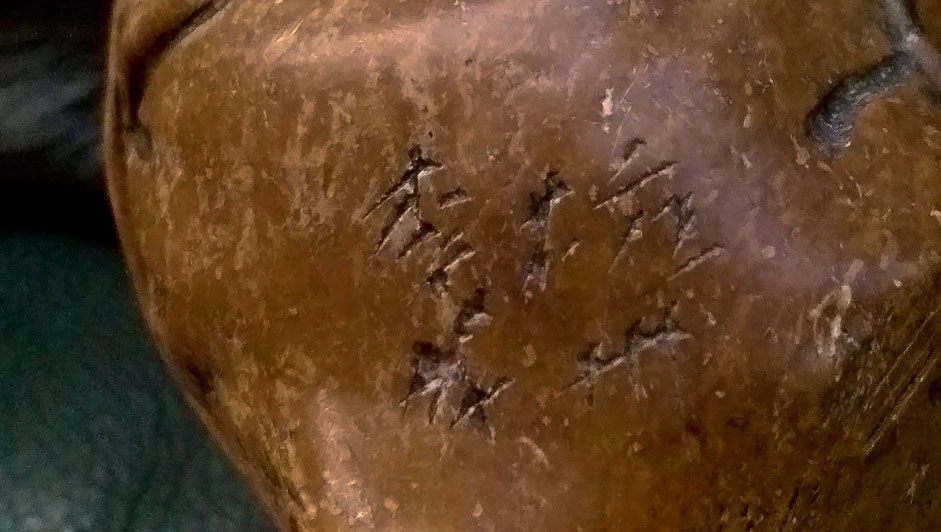 Post a Response
---