Identification/Translation on Silk Paintings
---
Posted By: Mary W
Posted Date: Jan 14, 2018 (04:12 PM)

---
Message
I acquired these from grandmother about 30 years ago. They look like they were taken out of a frame so she had had them for awhile I think. Would love to have the characters translated, and the stamp.

Anything I would need to know to have them framed? I assume they should be behind glass? They are mounted on paper.

Thank you!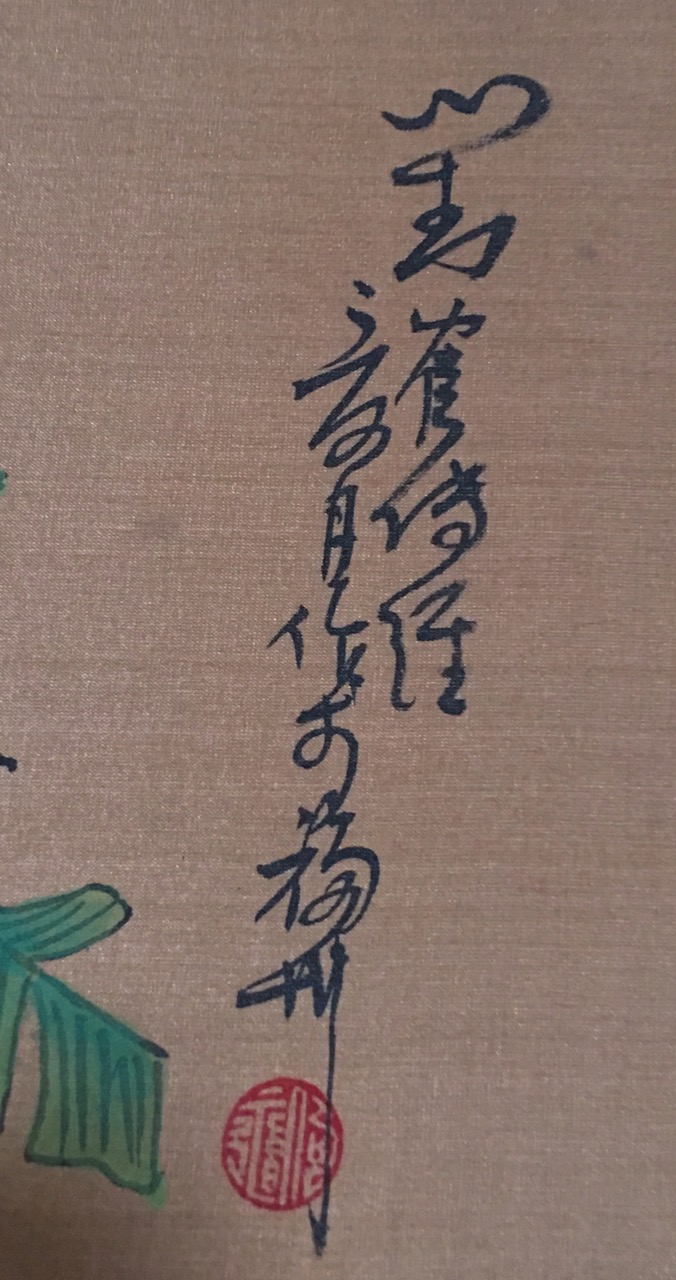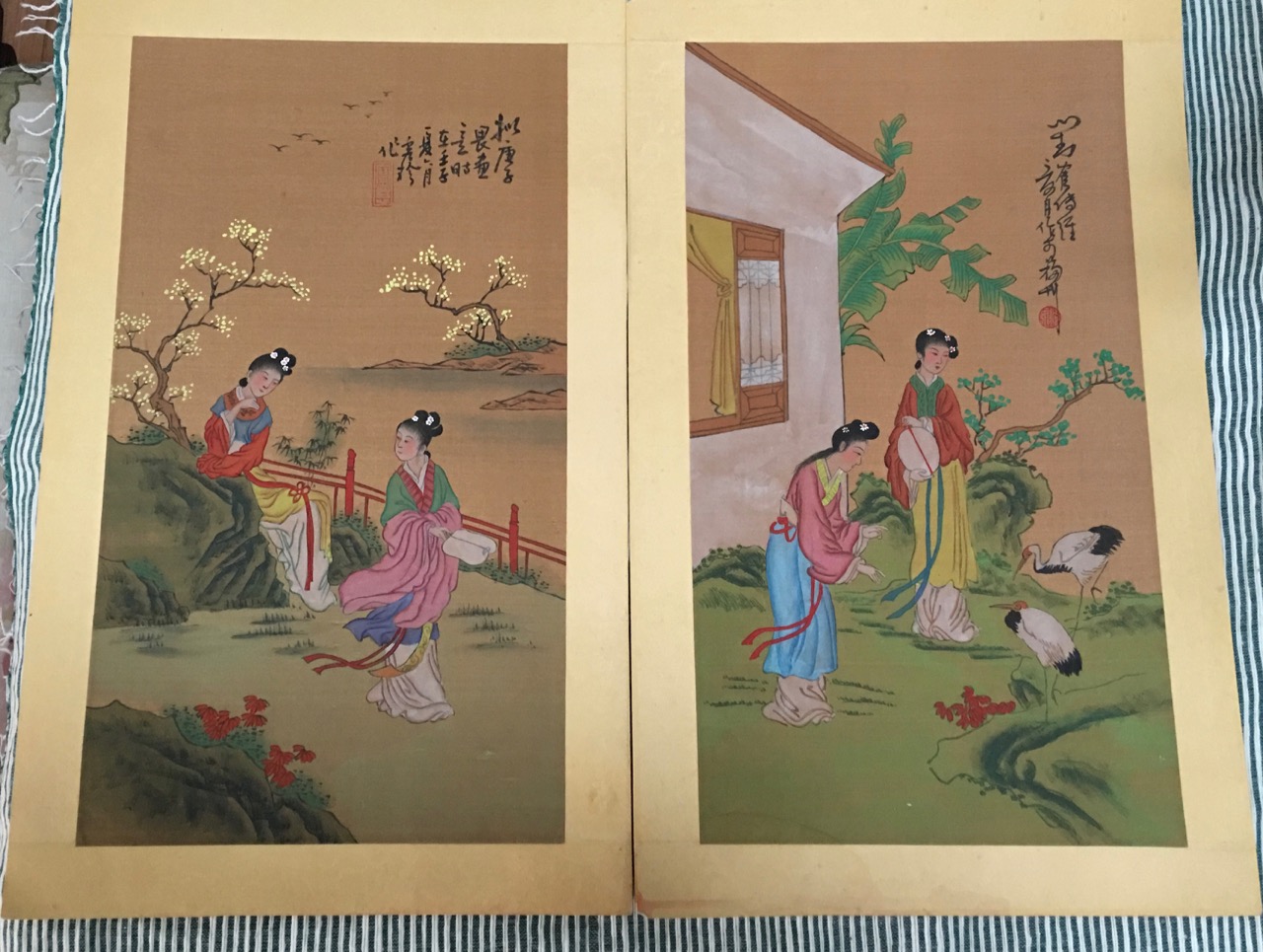 ---
Note that we are now reviewing postings before posting due to the large volume of SPAM and inappropriate postings on the forum. The validation process may take up to 12 hours.