Message
Anyone know what the specific function of this box is? Measures 3 5/8" tall x 6" wide x 4 3/4" deep.

I bought it at a flea market outside of Orlando, Florida, so naturally the seller was calling it a 'Mickey Mouse' box. HA!

Old label seems to be one I've seen on tea canisters from the 19th c., but I have no good explanation for the unusual lobed shape.

Pretty certain that this is Meiji, but perhaps earlier. The delicately lacquered bamboo in black on black ground on the outside of the container and the red bow strings to the gold lacquered archer are nice features. My photos could have been better, though.

Thanks for the help.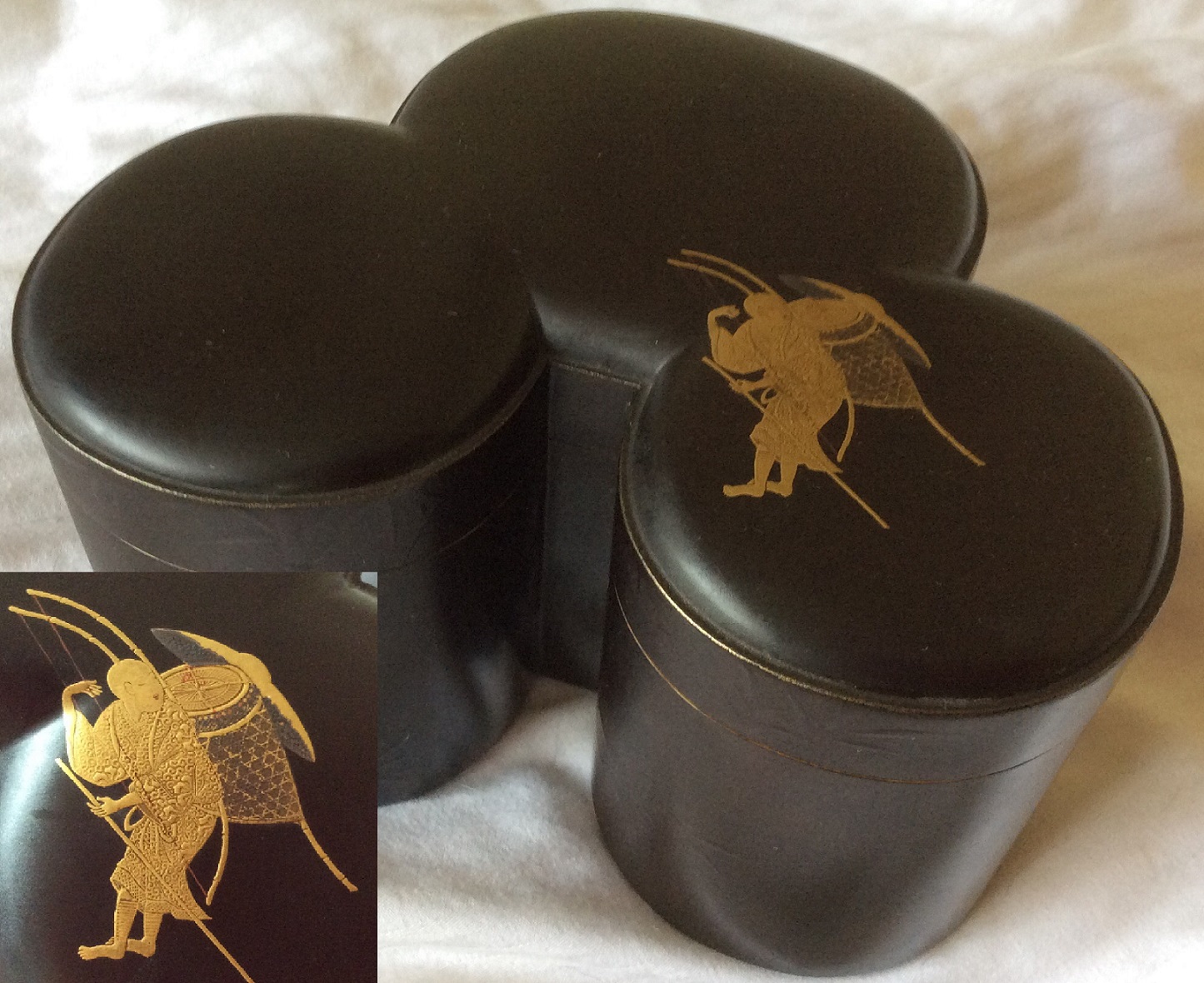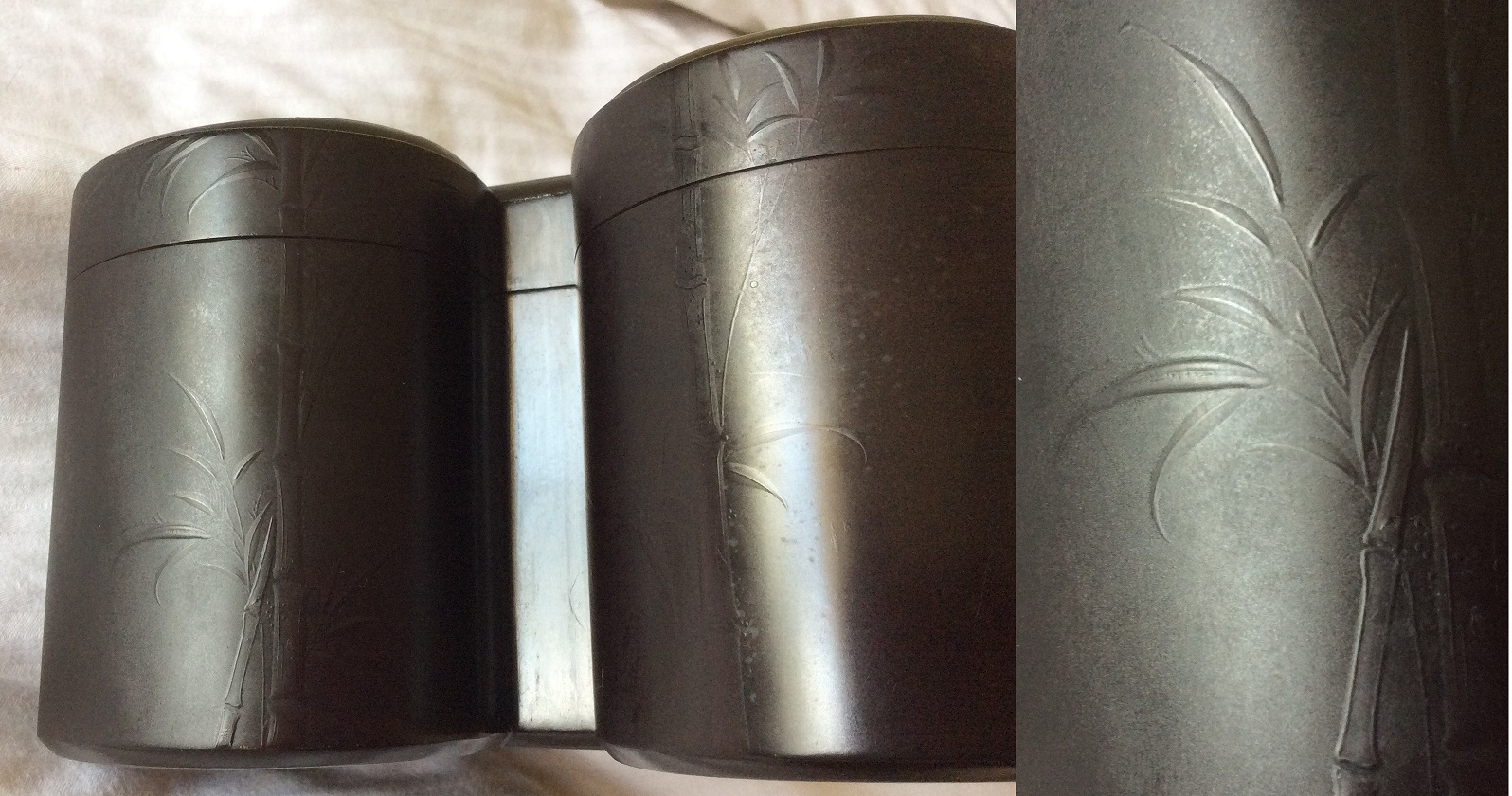 ---
Note that we are now reviewing postings before posting due to the large volume of SPAM and inappropriate postings on the forum. The validation process may take up to 12 hours.