previous image | Indra�s Ratha in Melakkadambur main article | next image
Indra's Ratha in Melakkadambur, a Chola Masterpiece
Figure 28. Shri Amritagateshvara temple in Melakkadambur, Tamil Nadu, India.
The sage Patanjali. This sage is one of the rishis that play a crucial role in the origin
mythology of the Shri Shiva Nataraja temple in Chidambaram, Tamil Nadu, India.
He is also the composer of the Yoga Sutras. Shiva Nataraja dancing under the
Golden Roof of the Chit Sabha in Chidambaram is depicted above his head.
Granite.
Approximately 1100 CE.
Photo by Raja Deekshithar, 11 February 2007.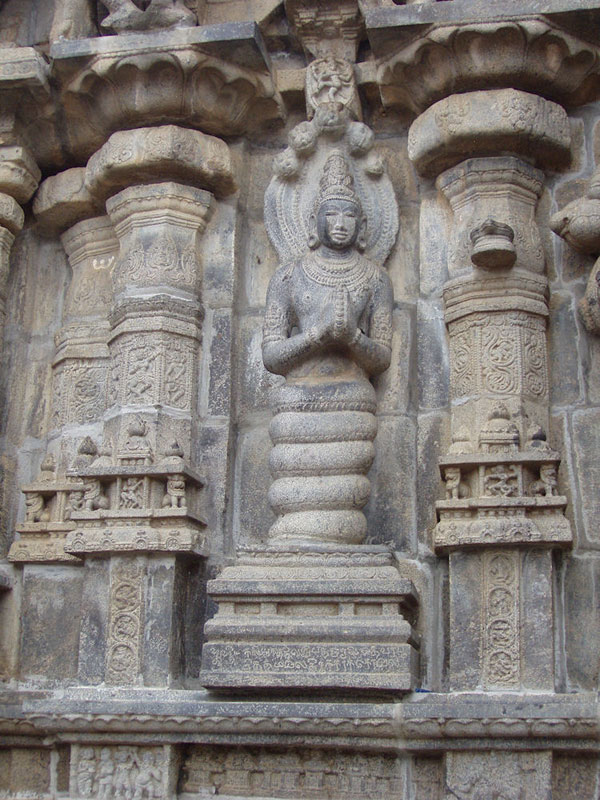 ---
previous image | Indra's Ratha in Melakkadambur main article | next image