previous image | Indra�s Ratha in Melakkadambur main article | next image
Indra's Ratha in Melakkadambur, a Chola Masterpiece
Figure 29. Shri Amritagateshvara temple in Melakkadambur, Tamil Nadu, India.
Central pañjara on the South wall of the ardhamandapa.
With Ardhanari, Shiva as half male, half female. Below Shiva a miniature
depiction of Vishnu is resting on the cosmic snake Shesha.
Granite.
Approximately 1100 CE.
Photo by Raja Deekshithar, 11 February 2007.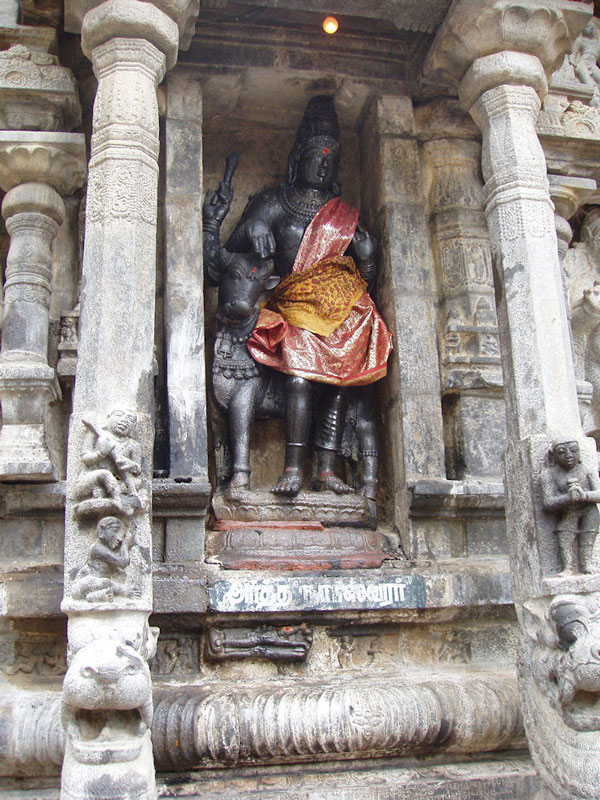 ---
previous image | Indra's Ratha in Melakkadambur main article | next image