Exhibition Public - USA & Canada

A Passion for Jade: Heber Bishop and His Collection

The Met Fifth Avenue
1000 Fifth Avenue,
New York, USA
Oct 21, 2017 To Jul 22, 2018
Detail: This exhibition presents a selection of the most refined works from the Bishop collection of jade, the most esteemed stone in China. The works on view represent the sophisticated art of Chinese lapidaries during the Qing dynasty (1644–1911), as well as the highly accomplished works of Mogul Indian (1526–1857) craftsmen whose skill inspired their Chinese counterparts. Also on display are a set of Chinese lapidary tools and illustrations of jade workshops, which introduce viewers to the traditional method of working jade.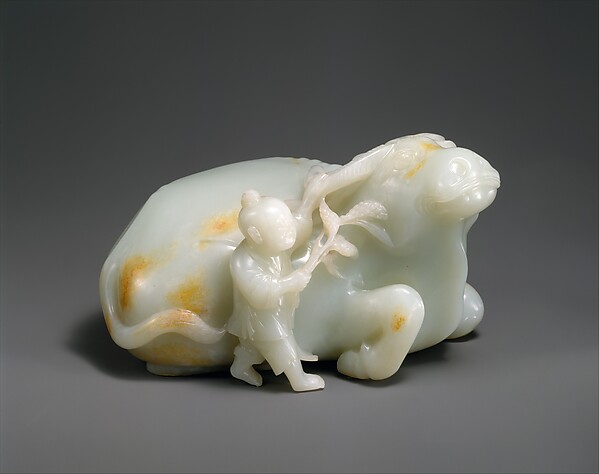 Boy with water buffalo
Chinese, Qing dynasty (1644–1911)
18th century
H. 5 3/16 in. (13.2 cm); W. 4 3/16 in. (10.6 cm); L. 7 5/16 in. (18.5 cm)
Jade (nephrite)
Gift of Heber R. Bishop, 1902.