STONE II | Shi Zhiying Solo Exhibition

Leo Gallery
SOHO 189 Art Lane, 189 Queen's Road West,
Hong Kong, Hong Kong
Mar 26, 2018 To Apr 30, 2018
Detail: Leo Gallery Hong Kong is very pleased to present "STONE II"—a continuation of Chinese artist Shi Zhiying's previous theme on "STONE". Having her exquisite observation and perception of the gravel, the exhibition will bring viewers into a dilemma of losing focus with no centre point to glance over but still catching up on the smallest details through the changes in Shi's strokes and colours.

For the purpose of presenting a scene that embraces micro and macro coexistence, the artist conveys an ongoing relationship between the "appearing" and "disappearing" of the stones in the nature and the paint on the canvas. Shi believes ever since the moment her brush touched the canvas, a motion underneath that could extend infinitely started. It intersects with the layer of stones and that of the paint continuously, until the very last minute in the process of painting.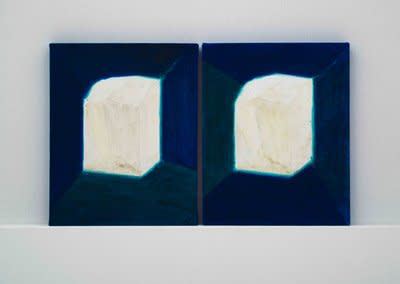 White Stone 1-2
2017
50 x 40 cm x 2
Oil on Canvas